Design and realization of wiping systems for all kind of vehicles
Many options for unique solutions !
Comotech Industries, offers wiper systems designed following your vehicle parameters, equipped by wiper-blades from 340mm to 1200mm who fit with any kind of wiper-arm, straight or angled, from 350mm to 900mm, with or without nozzles.
For parallel wiping systems, a range of wiper-arm from 500 to 970mm combined with a range of motors 12 or 24 volts, as well as 72 or 110 volts for more specific requests, allow us to wipe from 45 to 95°. For more complex applications, it is possible to create a specific kit with connecting rod, shafts, pivot-shafts. (see "Wiping mechanism").
We are able to adapt wiper-arm length, connecting rod, linkages... The wiping systems are equipped with motors performing under 12 or 24 volts as well as 72 or 110 volts for more specific requests, from 1 to 2 speeds for, as example, a segmented wiping (from 80° to 180°) or make a complete system perform until 4 wiper-arm and wiper-blade.
Following your screen size, we can quickly define a complete kit thanks to different stocks of connecting rods, shafts, cranks/levers we have on site.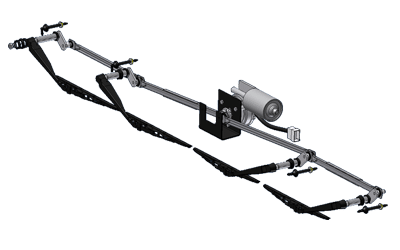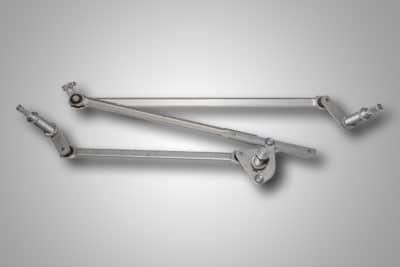 These linkages are according to European requirements.
Salt test spray as 240h (European standard) or as option 600h.
Those products also exist on stainless steel 304L - 316L for railway and marine application.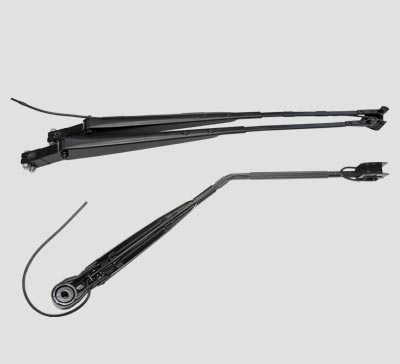 COMOTECH can offer a large range of wiper-arms : simple or pantograph, treated steel or stainless steel.
COMOTECH also designs all kinds of wiper-arm to adapt as good as possible to its customer new projects.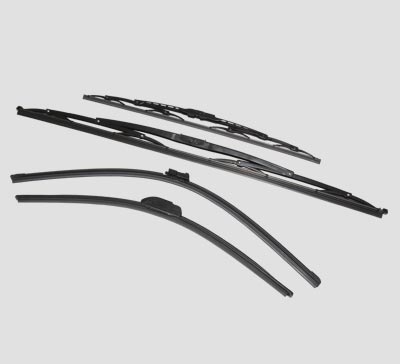 Length range :
200 to 1200 mm
Specific development :
Upon request
Rubber blade life-time :
1.000.000 cycles
Options :
• Incorporate nozzles
• Stainless steel range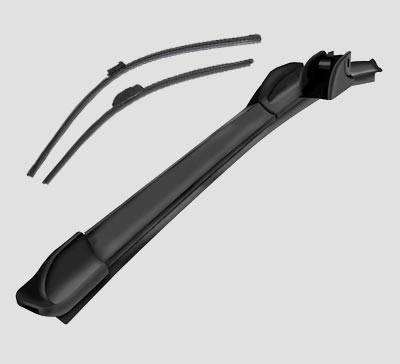 Length range :
200 to 800 mm
Rubber blade life time :
1.000.000 cycles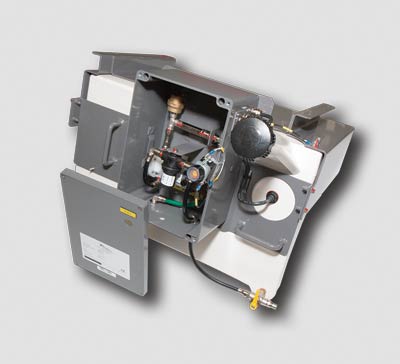 COMOTECH develops its own washer-systems to answer the needs and specific requests from its customers.
These are generally comprise of a pump, a check valve, a steam trap, a washer tank and a bracket to make the systems compact.
There is also the possibility to add a level indicator and a control device.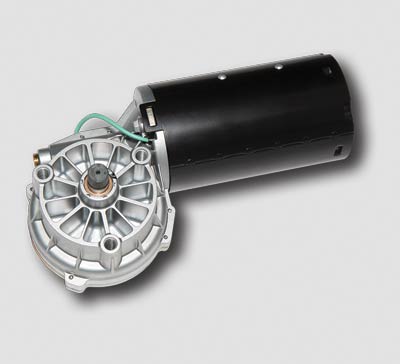 COMOTECH offers a large range of wiping motors in 12, 24, 72 and 110 volts, to fit on any vehicle and resist to any stresses (mechanical, climatic, etc...)
Our resin technology allows us to reach an ingress protection IP68.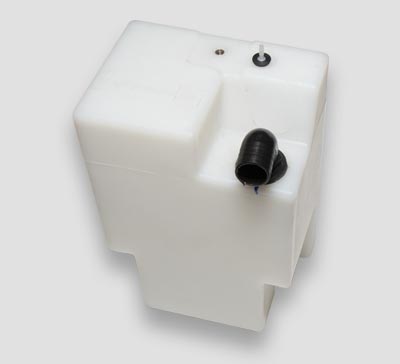 Standard water tank (PE): Average size from 3.5L to 14L.
We have a range of standard products but we at COMOTECH can provide solutions up to 72L.
We can also design tailor-made tanks in stainless steel or polyethylen to respond to your specific needed.
Bus
Bus scolaire
Engins de TP
Pergolas
Machines à café
Tramway
Ferroviaire
Véhicules militaires
Camping cars
Chargeurs