We are designing and producing in small and average series specific parts or standard (wiping systems, motors, switches etc...).
For that, we work on part or system feasibility following your specifications.
The design office uses CAD software Autodesk Inventor. The production line Comotech Asia Pacific uses Autocad. The design office comprises of 3 ppeople and these are assisted by 2 people in quality office. This team realizes technical and quality documentation (BOM, eco-design, drawing, RAMS, procedure and test report, inspection plan, material certificate, conformity certificate, FMECA, etc...)
We design the part within our workshop in the "Prototyping area", the realizations also guarantee an accuracy and quality work : welding, transformation, heat-weld by ultrasound, laser printing (used for resinated parts traceability or logos printing on switch indicators).
Thanks to the following equipment :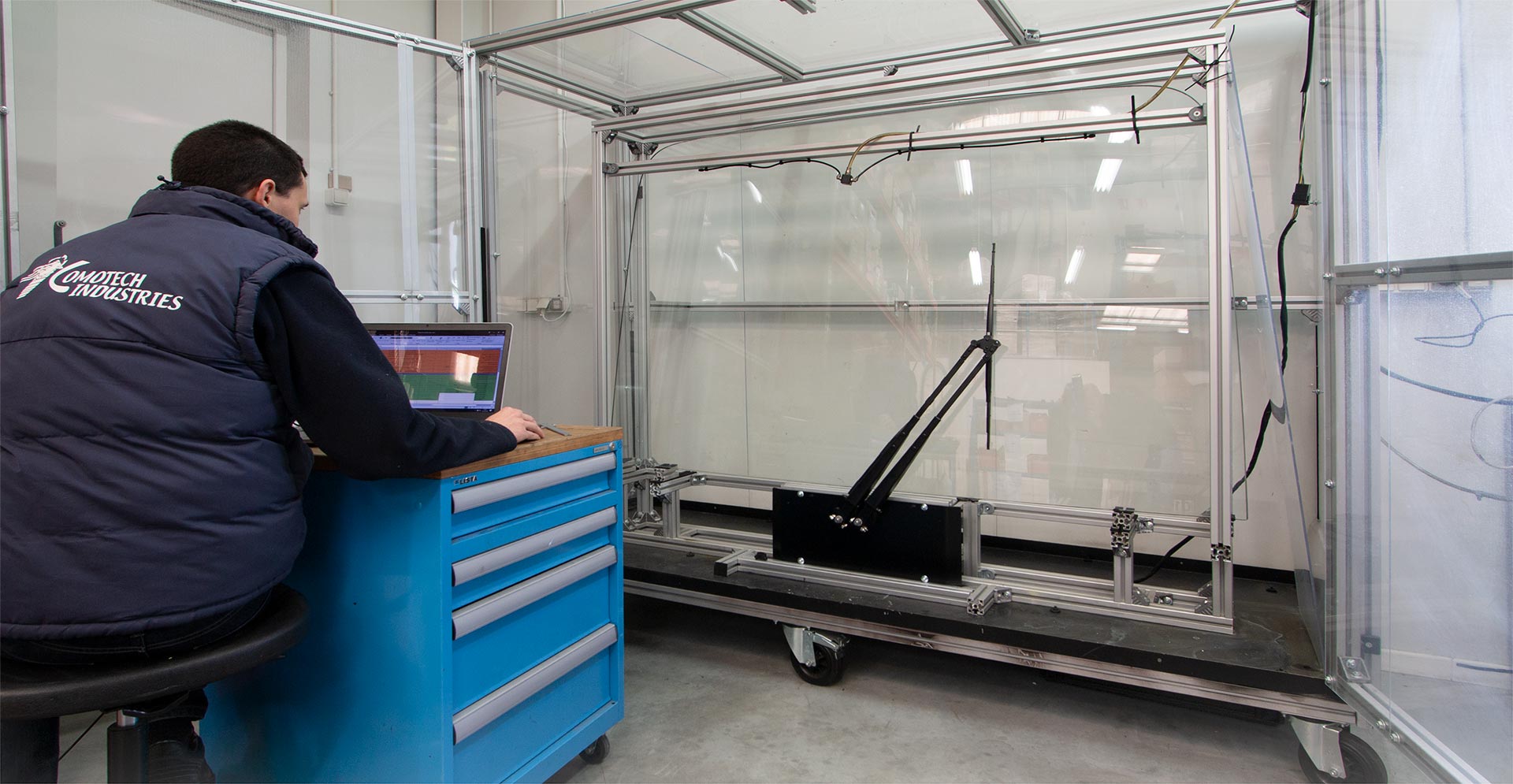 We realize the following tests :
After customer request or following our needed about deep knowledge on our new wiping parts (wiper-blade, wiper-arm or motor) close to be added in our product range :
We realize in a test laboratory some more specific tests :
To be more reactive and offer express delivery time, Comotech Industries have, in its warehouse, a large amount of parts and inventory, from an important range of references...
We can dispatch your order under 24h thanks to our transport providers referenced in the top 10 of the carriers and delivery companies.